Approval Overview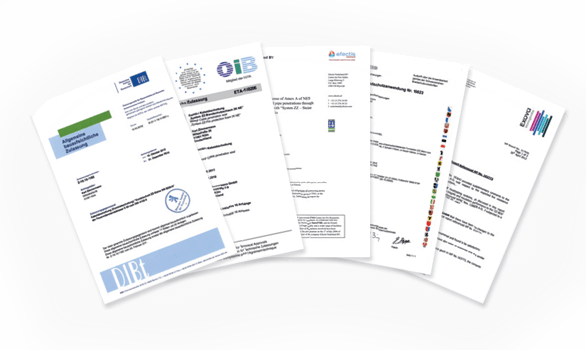 National approvals
In Germany, since 1990, ZAPP-ZIMMERMANN has been using fire-protection systems that are approved by the Deutsches Institut für Bautechnik (DIBt). After successful testing the test report is submitted to the DIBt, thereafter a "technical approval" (AbZ) is received for the tested system. We have additional approvals for our fire-protection systems for Switzerland (VKF), The Netherlands (Efectis) and Great Britain (Warrington Fire).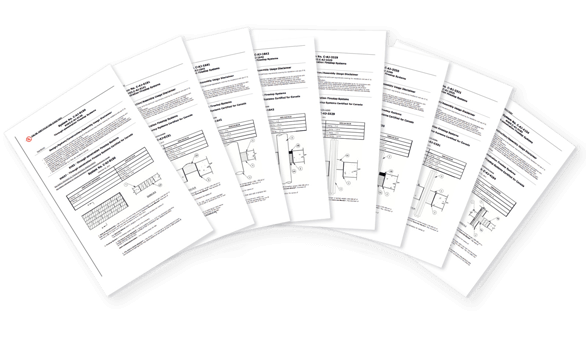 UL Systems
There is a UL promulgated system for each of our ZAPP-ZIMMERMANN Fire Stop Systems applications according to ASTM E 814 (ANSI/UL 1479) "Standard Test Method for Fire Tests of Through-Penetration Fire Stops." A firestop system is a very specific, tested combination of the following parameters: substrate (wall or floor) and its specific properties (e.g., material, fire rating, thickness), penetrating items, hole size and shapeand devices, and/or materials used to seal the hole.
To evaluate firestop systems' compliance with the US and Canadian codes, they are frequently tested by independent third-party test labs such as UL (Underwriters Laboratories) and ULC (Underwriters Laboratories of Canada). Successfully passing the test results in a UL promulgated firestop system. The last item above - the individual devices and/or materials used to seal the hole, colloquially referred to as firestopping - is a UL Classified or Certified product for the application.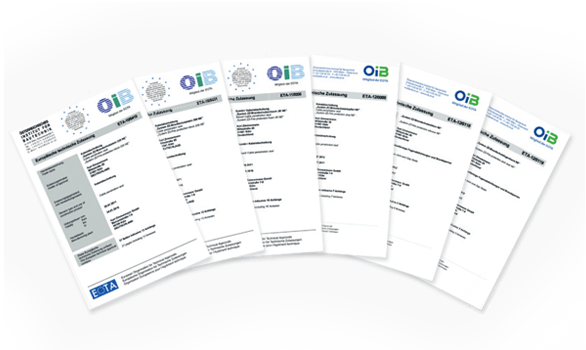 European Technical Approvals / European Technical Assessments
The European Organisation for Technical Assessments (EOTA) was founded in the course of European harmonization, this organisation works out the fundamentals for granting European Technical Assessments (ETA). All European assessment bodies are represented in the EOTA (OIB, DIBt, etc.).
The assessment bodies issue a European Technical Assessment for systems, which can be tested in centers of notified test bodies. Through the introduction of ETAs, european test standards and uniform classifications fire-protection systems can be used throughout Europe. Each Member State is free to specify its level of safety in the construction sector, as well as the requisite classifications and supplemental requirements for construction products.