Positive material properties combined with fire resistance
A great advantage when using the fire protection powder is that the positive properties of building materials remain intact.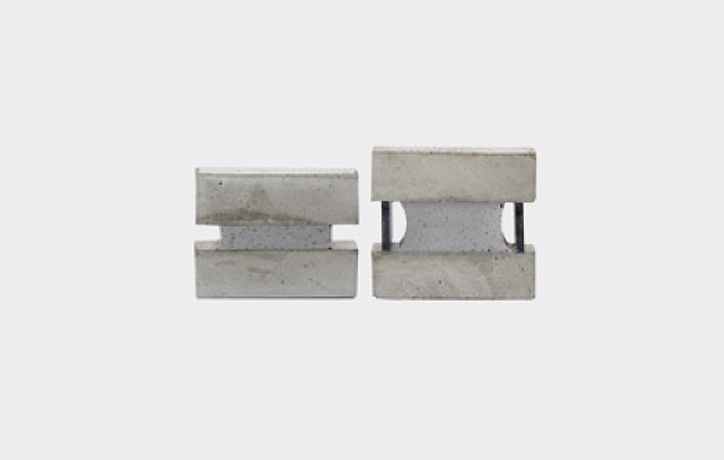 Elasticity and water impermeability – sealing compounds
Due to its special properties (high mechanical strength, for example in the form of elongation, water impermeability), silicone is highly significant in building construction for the sealing of building joints. For joints with fire protection requirements that the silicone cannot satisfy without additional measures, a common solution is to arrange mineral wool in the space between the silicone sealings. This solution helps fulfil the requirements, however there are several disadvantages associated with this solution:
Dust and fibre accumulate when mineral wool is processed
Additional material costs are incurred
In particular, the costs for installation of a running meter of fire protection joint increase
Through the combination of the fire protection powder with a building construction joint silicone, ZAPP-ZIMMERMANN was able to develop a fire protection silicone that is suitable for fire-resistant joints up to EI 120. It is installed in the same manner that an off-the-shelf silicone is installed, i.e. with PE round cords as backfill. The fact that the mechanical properties satisfy the requirements imposed on expansion and movement joints specified in DIN EN ISO 11600 is worthy of particular mention.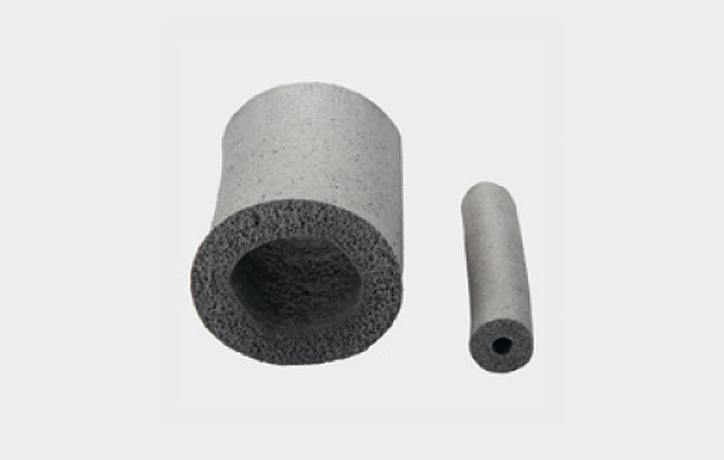 Insulation – extruded foams as insulating tubes
Due to the high resistance to water vapour diffusion and the low thermal conductivity, insulating tubes made of synthetic rubber are outstanding for insulating refrigeration pipelines. If the insulated pipelines penetrate fire-resistant walls and floors, pipe penetration seals must be produced in the wall or floor area, and this in turn has a negative effect on costs.

ZAPP-ZIMMERMANN has developed a special powder mixture that can be homogeneously worked into the material of the insulating tubes directly in the manufacturing process. Through the fire protection upgrade, additional pipe penetration seals can be dispensed with in the future, because pipe tubes embedded in mortar achieve a fire resistance up to EI 120. On the other hand, we succeeded in maintaining the product properties, particularly the technical insulating properties in a manner that is more than satisfactory.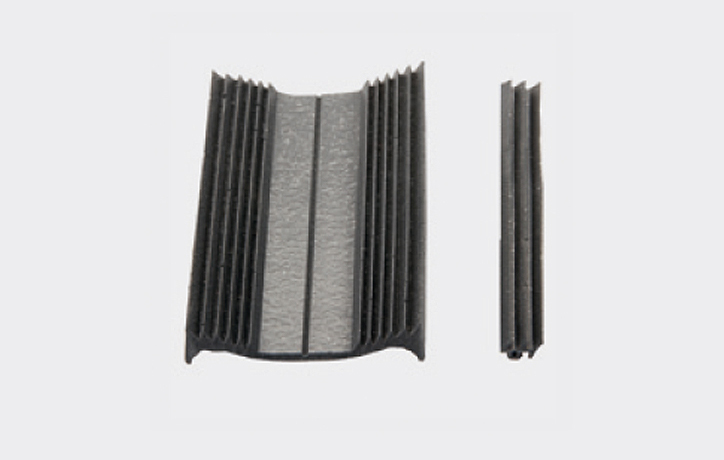 Chemical resistance – extruded profiles
Due to the excellent elasticity, high level of weather resistance and good chemical properties, extruded profiles of synthetic rubber are frequently used as a sealing system. In this area as well, ZAPP-ZIMMERMANN succeeded in developing an intumescent fire protection powder that can be homogeneously worked into the rubber directly in the manufacturing process, and which subsequently can be extruded into a wide variety of profiles. Thus, in combination with the intumescent fire protection powder, the synthetic rubber sealing profile has a fire protection property and can be used in systems with fire resistance (e.g. as a window or door seal).